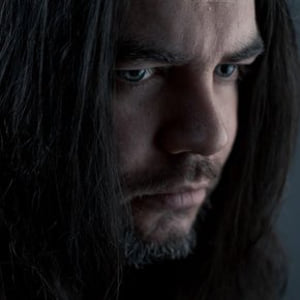 Jørn Veberg
I work as an art director / motion graphics designer at Norways largest media house NRK. As a photographer my main focus has been on rock photography. My work has been used on several covers and promos for different bands like 1349, Luke Elliot, Alfahanne, Fight the Fight, Solefald, Shevils, Insense, Djerv etc. My liveshots have been published in magazines and newspapers like Metal Hammer Norway, Metal Hammer UK, VG, Aftenposten, Dagbladet, Dagsavisen, Klassekampen, Musikknyheter.no. In the period 2010-2012 I worked with various photo projects and had Morten Krogvold as a mentor for two exhibitions along with the photographers in "Zebra". Currently I'm in a photographic cooperative called "Frakk".
Follow me on Instagram!
Clientlist
Indie Recordings, Name Music & Publishing, Amber Booking, Luke Elliot, Fight the Fight, Alfahanne, El Caco, OnklP & de fjerne slekningene, For The Love of Ivy, Ocean Dweller, Jagged Vision, Shevils, Djerv, In Vain, Solefald, Dyveke, Voodoo, Mongo Ninja, Shining (NO), Insense, The Lucky Bullets, NRK Studio1, Entombed, Deathcrush, Hat, Aethenor.
Photoworkshops
2015 Morten Krogvold, Rome, Italy.
2010 Bjørn Opsahl, Holmsbu, Norway.
2008 Morten Krogvold, Venice, Italy.
Exhibitions 2015
"The Absence of Light", Rockefeller. The Inferno Festival, Oslo, Norway. (01.april - 04.april)
"Alive", Kystmuseet i Sogn og Fjordane, Florø, Norway. (20. march - 26. april)
Exhibitions 2012
"Amnesty - Stå opp mot urett!", Zebra Photographers, Oslo, Norway. (09. October - 21. October)
Exhibitions 2011
"Angels & Demons", Exhibition at Marienlyst Gallery, Oslo, Norway. (01. Desember - 04. January)
"Kap. 17.3", Zebra Photographers, Oslo, Norway. (12. October - 23. October)
"Wanted", Solo exhibition at Marienlyst Gallery, Oslo, Norway. (18. August - 18. October)
Contact